Everyone is celebrating NSD, I know I am. :) I think I spent way too much money collecting more kits than I will ever have time to use, much less unzip. I just cannot resist pretty papers.
SBE is also celebrating NSD right now. Almost everything is 25% off! It's a great sale. I have had to pleasure of working with Tracy King and Robyn Gough on a collaboration grab bag. It's been revealed at the blog that reveals grab bags. lol. So if you're curious. Or go check out the gallery at SBE. I'll tell you this, it's 3 kits, 295 MB worth, for 3 bucks. The kit will be revealed and released next week at regular price. Tracy and Robyn do wonderful work and our kits coordinate with each other. Pretty neat, right? :)
My Happy Place is coming out tonight! I love this kit and hope that you also enjoy it. I think it's the colors and elements. Here are some layouts from my awesome CT.
Before I continue, I need to introduce you to two of my new CT, Leda and Megann. I'm so lucky to have snagged them.
Here are some of Leda's layouts:
Here is one from Megann: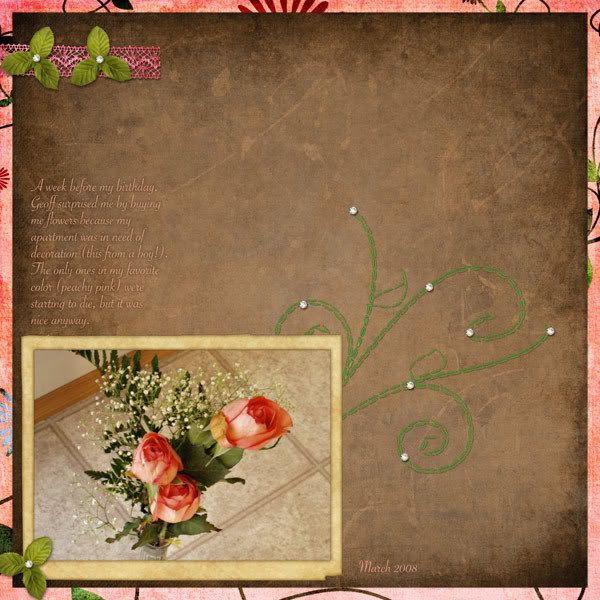 Welcome, Megann and Leda. You two rock.
HINTs for what's in the Grab Bag! Layouts are by Vanilla.
Okay, some layouts for Happy Place...
Leda's
Megann's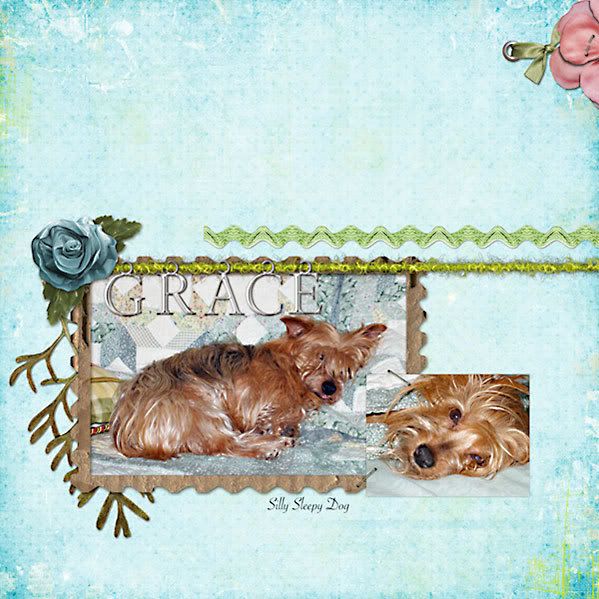 Gislaine's
And Helene has made you this wonderful Quickpage...
This QuickPage is only going to be available until 5/5 or when the first 500 have been downloaded, whichever comes first. The server I use only allows up to 500 downloads. To save, click on the image and choose Save As. The preview looks a little funny here because it is a PNG file and previews weird. The picture holders are transparent. You can get a better idea by looking at her layout. :)
Here is a free heart charm that coordinates with the Happy Place alphabet charms. It is the one Leda used in her layout. Enjoy!