My new kit has finally arrived! It will be available at ScrapbookGraphics.com Friday morning. This is a collaboration between the wonderful Miki of Microferk Designs. We had so much fun working on Holiday Shimmer that we had to get together again. Speaking of collabs, I also had a lot of fun with my other collaborating designer. So what could that mean? hint hint.. lol.
Alright folks, here is the debut! This kit is jammmm packed!
I hope it helps put you in the
Mood
for scrapping.
Now, I know you think it's a Valentines theme and yes, Valentine's Day is coming up. But it is versatile and can be used for other scrapping needs. Hope you like it!
Are you in the Mood For Love?
Something lush, overflowing with good things - something
that

completes

you?
OK, well, maybe this kit can't do

all

of that-
but it sure can come close!
In "Mood For Love" by Studio Phuong and
Microferk Designs, you get the ultimate, packed-til-it's-bursting collection.

It's based on the romantic shades of pleasing pinks, radiant reds, chocolatey
browns, delicious creams, a splash of lively yellow, and a liberal does of
spring greens!
All working to make this kit far more versatile
than a mere Valentine's kit- but one you can use all
year round for all of your
scrapping
needs!

Elements:
Papers:
Word Art:
More Word Art:

You get:

40 lush, patterned and or textured papers (with 5 extra worn and torn versions!)
Over 132 elements, including:
2 worn frames, 2 badges, paper bird, 3 blank candy "conversation hearts", tied ribbon,
2 glass brads, a heart and swirl brush (png file too!)
butterfly, 2 acrylic buttons with tie, sugar heart, pink carnation,
carnation petals, sprig of cherries, feather, feather wings,
red flower, deep pink gerbera daisy, set of glittered silk flowers,
green flower, vintage matte, set of 3 distressed *stamp* frames,
a set of 7 different heart clusters- some grunged and some glittered,
a trilliant gemstone, wire heart, chipboard heart,
newspaper heart, 2 floral-bordered heart frames,
2 clusters of many hearts, stitched felt heart,
velvet heart with and without glitter border, and with velvet arrow,
paper heart with wings, vintage journal mat, antique key,
cream lace piece, leaves, notebook paper piece, 3 page overlays of stitches,
set of cream and red rose petals, ribbon strip,
2 pieces of ric rac, 3 long pieces of ribbon, 2 closeup rose blooms, 4 rose buds, rusty hinge,
splash of sequins, 3 vintage Valentine stamps, messy stitching,
straight stitching, curled pink string, 2 swirl doodles,
2 glitter swirls, felt swirl, 2 velvet swirls, embellished tag, vintage postcard, antique gold brad, spray of slightly glittered leaves,
set of 4 charms on ribbons, set of 6 distressed chipboard hearts,
2 fancy gold frames, string of *heart* leaves on vine
glittery pink hearts and bling,
3 separate sparkly acrylic swirl and heart accents, jewelry tag,
4 large journal blcoks/mattes slightly glittered and stitched with floss,
3 packaging multi-frames, string of pearls,
pearl and rhinestone necklace, pearl and rhinestone earring,
velvet ribbon wrap, red satin bow,
red satin curly ribbon with bow, red glittery heart,
a ribbon and eyelet stitched heart frame, film reel with *love* words,
set of 6 small flowers glittered and unglittered,
paper hearts with word art, worn journal block,
worn tag with and without curly ribbon,
4 sets of alphas (yep- that's FOUR, with one set being lower case only)
32 pieces of romantic word art- some with liberal sprnkles of shine and bling!

Phew! Okay, your favorite part, the layouts! :)

I will post more later when I get them. Here it is from my wonderful, talented, and cool team.

Magda's




Lilja's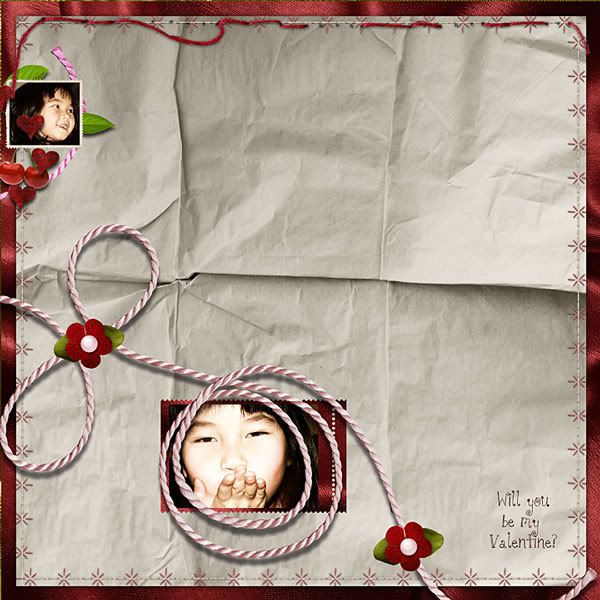 Danesa's




Helene's




Carin's




Lorraine's


Credits:

Phuong Ton and Miki Ferkul Mood For Love Page Kit
Kim Hill's Grunge Photo Action Pack 42


Credits:

Phuong Ton and Miki Ferkul Mood For Love Page Kit (releases Friday)
Scrap Girls Curled Page Template


Kim's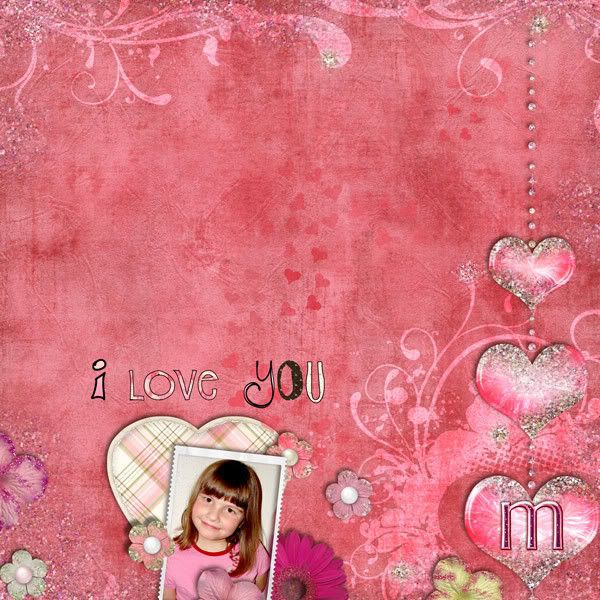 Miki's




and um mine


Credits:

Paper, leaves, petals, word art, key from Phuong Ton and Microferk Designs new Mood For Love kit.
Clock in from Natali Designs' Overlays 2 (SBG)
Baby's Breath and beaded emb from JenU's With this Ring
Frame is from Vera Lim's worn frame overlays
Credits:
The top paper is from my Orchid Dreams Reawakening, the bottom paper is from the collaboration with Microferk, Mood for Love. The leaves, rose stem, lace under the top paper, the carnation petals, page stitch, distressed photo frame, both word arts, and mat under the photo is also from Mood for Love.
The clock, the love beads, and the lace under the photo is from JenU's With this Ring.
The distressed overlay on the top paper is from Something Blue Studios.