Do you have a lot of zoo or animal park pictures? I have hundreds sitting on my hard drive, gathering dust. My sons love visiting the Zoo and Animal Park. Here's my take on a zoo kit. I hope you like it! :)
Day at the Zoo


And some layouts to help inspire you...
by Tammy,
by Kristi,
by Carin,
It is part of this wonderful 2-page layout,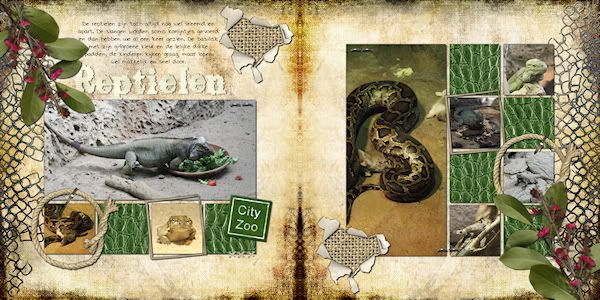 by Danesa,
by Lilja,
by Magda,
Overlay by Favreau Designs
Tree by Jen U
and by Me,
Frame and book from Lorie Davison's Faerily Moonlit
Thank you for looking!
Have a wonderful week! ;)
P.S. The giraffe, elephant, and rhino are included in the kit. I noticed that it was confusing some people, but those cuties are already in there for you.