Here are some Spooky Layouts for inspiration! :)
By the talented Kristi. Don't look into their eyes...ooh...scary...and so stinkin' cute. :)
I just love how she placed the little spiders around the frame. Everything in the layout is from Spooky.
This one is from the adorable Tammy.
The clipped flower is from Contentment Mini (recolored). I don't know why I didn't think of it. Tammy, love your visions. The overlay is from Something Blue Studios.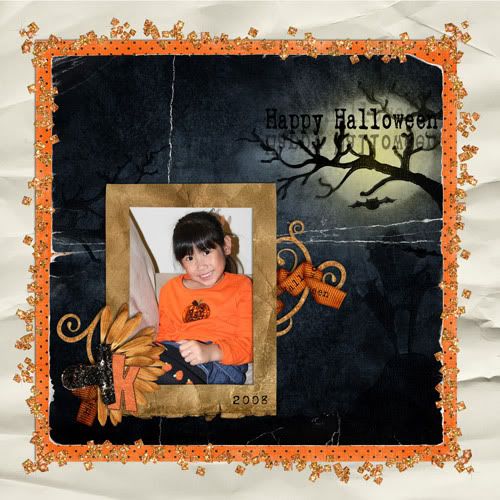 Here's another one from Tammy. Her kids are so adorable, aren't they! She used bits and pieces from several of my other kits (some not available anymore...or yet).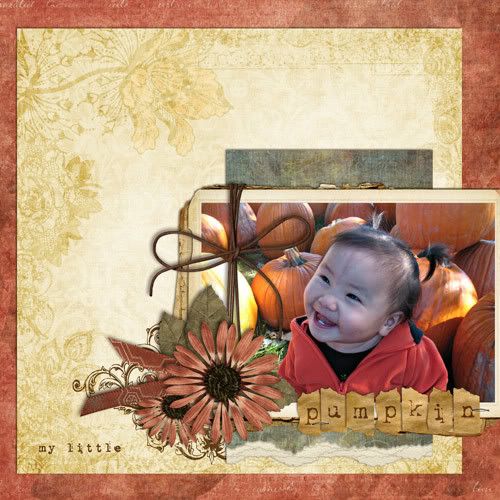 Here is a totally fun one by Danesa. Everything is from Spooky, including word art. Poor little witch! LOL. Check out those cute eyes she put together. So fun.
This is a very adorable one by Lorraine. Look at that cute face! Great layering here. Of course the star is the cute little guy. Everything from Spooky.
This one is from sweet Helene, aka Pimp My Layout! This was an interesting one. Halloween is pretty much just celebrated here in the states, and Helene is from France. She emailed me and said I tried but I don't think I can make a Halloween layout. I knew it would be a challenge. So I asked if she could put together a card or something and I am so glad she did! This is a cute little card by Helene. Thanks for attempting this for me! :)