Here are some more layouts for the multi-photo with journaling challenge.
This is from Megann for her old friend. I can't wait for her to show him. :)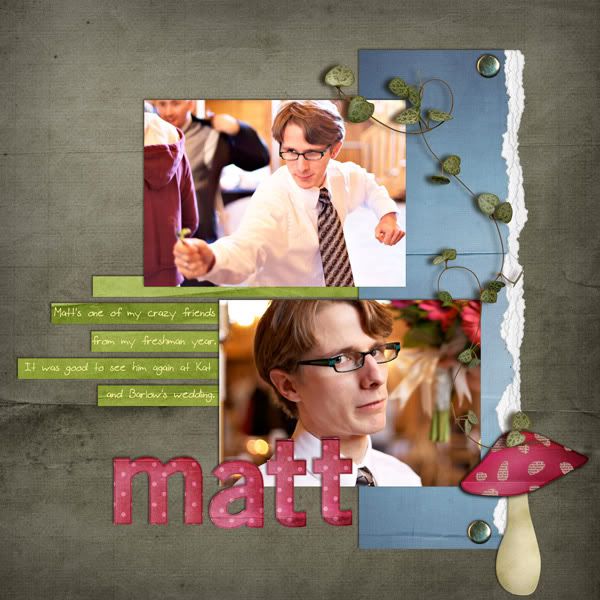 Kiss of Spring by Gypsy Couture
Janet Phillips template
A neat one by Kristi. What an experience! Gorgeous layout isn't it?
Little Buckaroos by Shabby Miss Jenn
stitches from Dads Rule by SMJ
heart from Love Shack by SMJ
worn photo overlay by Something Blue Studios
fonts Mom's Typewriter and Burst My Bubble
A really cute one by Magda. Don't you love the photos?
NovaVida collab @ A5
Lily Spring Garden
Alpha FruitLoopSally Love To Thee
Aren't challenges great?!