I found this layout while browsing the SBG Gallery today and just fell in love with it. Okay, okay, I admit I love it because she used my products :) but I really do love it. I just had to share it with you.
This layout is by
Alexis by Design
. You have to check out her GORGEOUS
gallery
.
She played along with my blog challenge! Yay!! Oh speaking of which, I better post the new challenge soon.
Tada! This is a very powerful layout.
Credits:
Phuong Ton's Designs:
Coming Home and Introspection Mini
FafBr Designs - Ma Belle Ribbon Bow Action [bow]
I recognized her gallery immediately because one of my fave layouts is in there. I went to buy Vinnie Pearce's Bucket full of Sunshine after I saw this.
Gorgeous stuff right!
And my wonderful team also played along. Let me share some of their layouts with you. I loved learning more about them and aren't they beautiful women? They are strong and loving.
Here is Danesa's take
Here is Megann's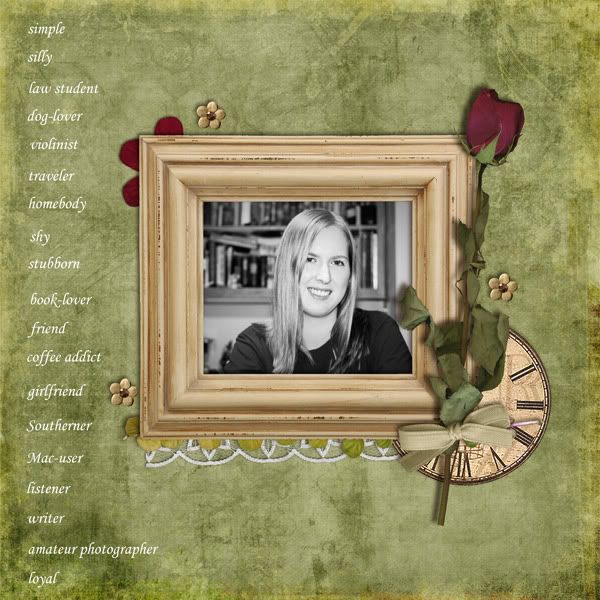 And Lorraine's
I really enjoyed the last statement. She has written how I feel with my sons but the words never came.
And of course here are more layouts to share.
This is a gorgeous one by Leda
She cheated on this one about Introspection but she's on vacation (and still scrapping for me! *Muah* Leda)
Here's one by Megann, fun blending huh
I made another one. I don't know why I like this paper combo but I do! :)
Thanks for dropping by!