Here's a sneak peek at this week's new release!
Hint: they're big, they're bad, they're PREHISTORIC! Grrrr!! :)
From my lovely and very talented Creative Team.
Eden is a famous time traveler. Look at where his recent adventure landed him! Ooh, there's a loving family in this layout, too.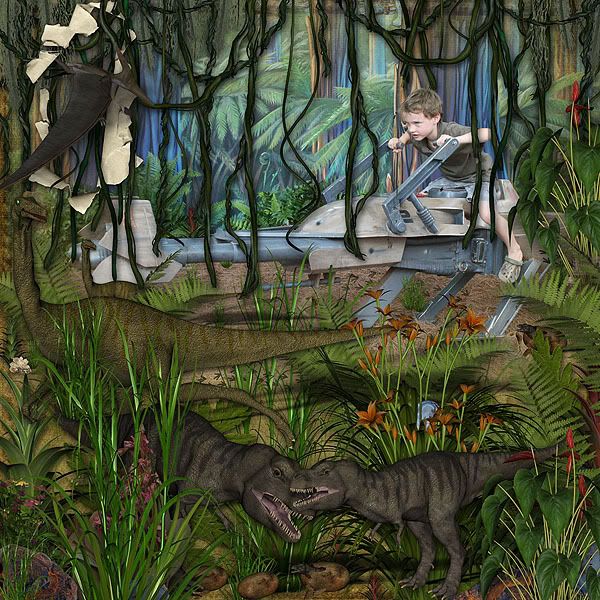 by Danesa
Uh oh Hunter Or Prey???
Here's the translation: No, the time to shoot dinosaurs is long gone. But you are finally old enough to shoot a rifle at the fair and you try your hardest. A good thing that you will never need to shoot a dino to stay alive, cause you really stink at it.
Doesn't that bring a smile to your face? :)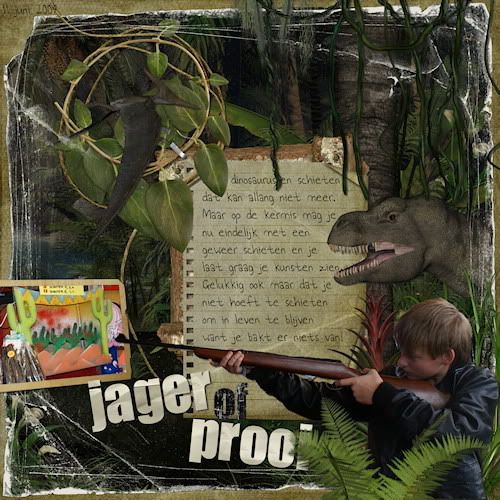 by Carin
black alpha - Micheline Martin Scratched Up
font Darcy Baldwin Katie
light alpha - Phuong Ton Orchid Dreams 2 Alpha
everything else - Phuong Ton Prehistoric
These moments are so familiar. My little boys also play with dinosaurs at least once a day. Michaela is seriously amazing at creating clusters.
by Michaela
Watch out or they'll take a bite out of your photo!! lol
by Michaela
You are gonna laugh out loud at this one. Such a clever and funny scene!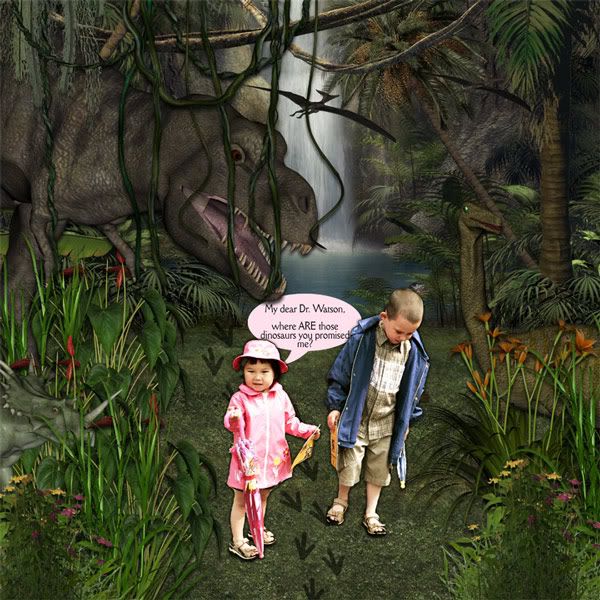 by Lilja
Oh check out this brave little boy. Okay his momma did *pose* him so she could use it for a layout like this some day. This is from The Adventures of Sean. Oh he wins by the way! LOL
by Me
Oh before I forget, here are more fabulous layouts from my team.
Here's one beauty by Magda. Gorgeous composition.
Here's a sweet one by Lijla. Love the focus of his eyes and the blues.
Here's one by Lorraine using April, May, June, and July. Phew! Love the happy vibe.
Here's on by Michaela using Tropical Oasis. Another pretty cluster!